Help can come as a nudge, a dream, or a quiet voice within you. This book offers new ways to connect with the ever-present guidance of ECK, the Holy Spirit.
Discover how to
Listen to the Voice of God
Attune to your true self
Work with an inner guide
Benefit from dreams, waking dreams, and Golden-tongued Wisdom
Ignite your creativity to solve problems
Each story, technique, and spiritual exercise is a doorway to greater confidence and love for life.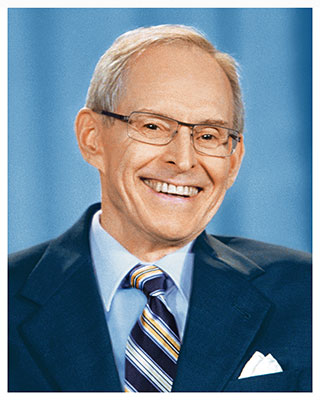 Those Wonderful ECK Masters
Would you like to have personal experience with spiritual Masters that people all over the world—since the beginning of time—have looked to for guidance, protection, and divine love?
Are you tired of feeling you're going it alone, yet want to retain the freedom to make choices and determine your own values?
Are you curious why some people seem certain that God personally intervenes in their lives? Would you like to be one of them?
Then this book speaks to you. Inside are true stories that will amaze you and at the same time may strike a familiar chord in your heart. You may be one of the countless people who have been touched by a meeting with an ECK Master, or you may simply know deep inside that you are indeed special to God.
These spiritual Masters of yesterday, today, and tomorrow want to share with you what they have achieved—the fulfillment of a spiritual destiny. The ECK Masters are Co-workers with God who can help you make the most of every decision you will ever face, meet your daily challenges on higher ground, and experience the boundlessness of God's love.
Would you like to meet one? Look inside. The experience of a lifetime awaits you.
Inner Guidance—Our Divine Birthright
Swept out to sea and miraculously rescued by dolphins; cast out of her body in a near-death experience after a head-on collision with a truck; facing her deepest fears; resolving difficult karmic connections; accepting grace; struggling with malaria; inspiring her high-school students to greatness.Throughout all these ordeals, adventures, and profound experiences, the author received clear and reliable inner guidance that helped her and others survive and thrive.
Anne Archer Butcher shares these astounding stories and many more, not just because they make great reading, but because they contain insights to help you connect with and benefit from your own inner guidance. A spiritually richer and more confident life is yours for the asking.
"Inner guidance," she says, "is an exceptional spiritual tool. It opens the door of the heart to divine assistance, like having the wisest person in the world at our shoulder, helping with every decision."
Who wouldn't want that?
Open this book. You'll find it difficult to put down. You'll see yourself and your world differently by the time you finish.